Windmill Publishing 365 Days World Classic Fairy Tale Four Sets Taiwan Import
Windmill Publishing 365 Days World Classic Fairy Tale Four Sets Taiwan Import
SKU

: 4714426703952


Source

:

Authorised Reseller



Available at Suchprice Store
Not available
Accepting online orders and ship from warehouse
Out of stock
2018-12-17
2018-12-24
Out of stock
As low as
HK$22.00
As low as
HK$22.00
Out of stock
Show all
Immediately Available
2018-12-17 18:00
N/A (Too heavy/large)
2018-12-24 18:00
Out of stock
SKU

: 4714426703952


Source

:

Authorised Reseller



Available at Suchprice Store
Not available
Accepting online orders and ship from warehouse
Out of stock
2018-12-17
2018-12-24
Out of stock
As low as
HK$22.00
As low as
HK$22.00
Out of stock
Show all
Immediately Available
2018-12-17 18:00
N/A (Too heavy/large)
2018-12-24 18:00
Out of stock
Member Exclusive Price: Please be registered and logged in HK$151.95 N/A
Member Exclusive Price
成功免費註冊成為會員及登入後,選擇「ATM/轉數快(FPS)/網上銀行/支票」或「PayMe from HSBC」作為結帳方式,可以在結帳時享有不少於3%折扣。折扣將於加入購物車後,按「下一步」按鈕的下個頁面才會顯示。
運費估算,只適用於香港區內
貨品之 SKU 編碼:4714426703952
順豐送運上門派件(工商區)/自取點:
(工商區1工作天;住宅及偏遠2工作天)
派件員將另外收取住宅/偏遠附加費:住宅$20,偏遠$30,如同時為住宅及偏遠只收$30。

HK$22.00




(如有附加費,附加費到付)

德邦物流工商區:
(1工作天,離島2工作天。)
派件員將另外收取附加費:住宅$20,偏遠$25,離島$50/$180。

HK$18.00




(如有附加費,附加費到付)

物流到門:
(4工作天。派送時間週一至五(假期除外):10am-6pm。恕不能指定送貨日期及時間。)
恕不能指定送貨日期及時間。如時間不合請選其他送貨方式。樓梯/斜路/不能泊車時將另收費。

HK$70.00

香港郵政(非追蹤):
(1-5工作天)

N/A

香港郵政(可追蹤):
(1-2工作天)

HK$28.00
運費估算免責條款:
費用只計算此一件貨品於此一配置的

基本運費

未計及任何

Surcharges(if applicable)

費用仍以結帳時之計算作準
如顯示"N/A",意思即此一件貨品於此一配置的狀態下不能以該方式運送
2018-12-16 17:27
Windmill publishing 365 days of world classic fairy tale A set of four volumes Taiwan imports
Product introduction:
365 days of world classic fairy tale, there are many interesting and warm stories, reading one every day, bringing you unlimited happiness!
Every short story contains a lot of life wisdom, hurry up and open the book, and watch the fun fairy tale together!
Read a classic fairy tale every day and let your children learn the wisdom of life from interesting stories.
Celebrity recommendation
Children's Publishing House-Chief Editor
Children's reading needs to be cultivated. A classic fairy tale every day, let the high-quality stories of the times, inspire children to think and enrich their children's hearts. This set of books has many good-looking stories, which contain the wisdom of life, let reading into the children's life, let the classic fairy tale accompany the child to grow and thrive.
Public interest reading promoter -fefe
Children's growth is inseparable from classic fairy tales, insisting on reading good books for children, can bring good inspiration to children, accumulate knowledge, and form good character. Open up high-quality story books, let children broaden their horizons in reading, increase their imagination, inspire children's intelligence, and let children have a variety of childhood.
Readers - QQ Mom
My child likes to listen to stories, and the stories I know have been told again and again. This set of books has a lot of stories, making it easier and more fun to read the time together with your parents!
Primary School Teacher - Oak Teacher
Children who are used to reading every day can observe it from his words and deeds. I have always emphasized to parents the importance of having children develop reading habits. It only takes 15 minutes a day, and reading can help children benefit their lives.
Product Specifications
Publishing Agency: Windmill Book Publishing Co., Ltd.
Author: Kong Qian, Xu Pingping, Wang Yue, Xiong Ying
Reading age: 2-6 years old parent-child reading / 7-12 years old reading
Barcode: 10155617
Size: 19 x 22.5 cm
Pages: color, paperback
Published: 2015/September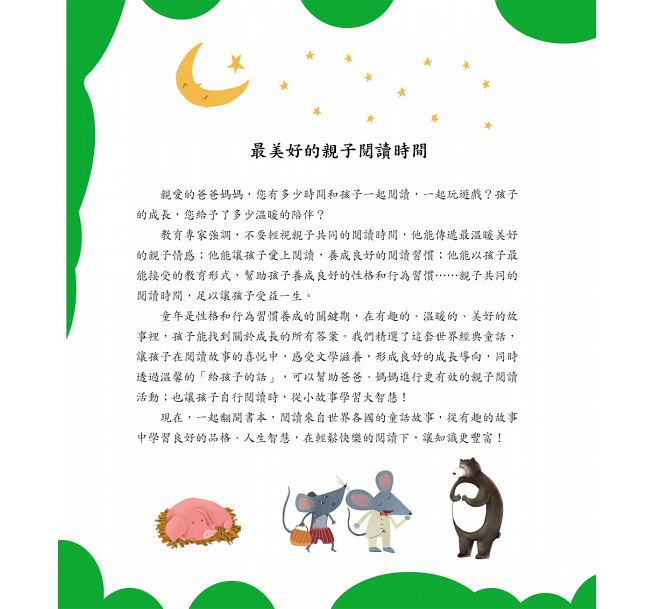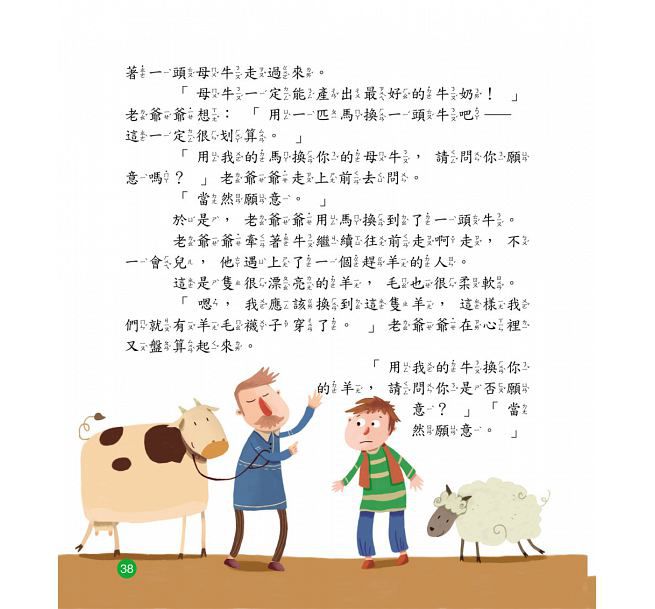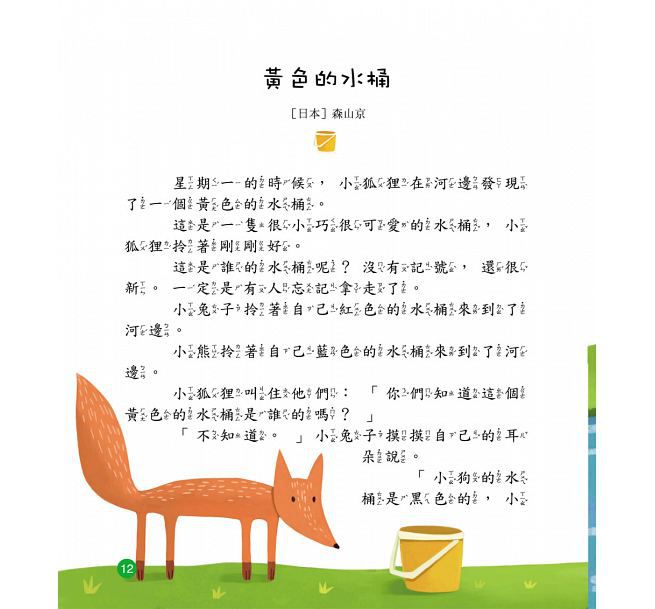 { "nav": true, "dots": false, "responsive": { "0": { "items": 1}, "768": { "items": 4} } }